Tirupati
> Become Associate >
Buying Procedure


Want to do business with Tirupati Group
ITS EASY!
What we do?
Tirupati, works in many countries around the world and is a serious player in metal and commodities trade. We are cash buyers and we can buy all the metal and commodities you have on cash or LC.
What we can buy?
Our prices vary depending upon the product and the quantity associated with it. Since you might have such a broad scale of titles, it's hard to make an offer without seeing what you have. The price really depends upon the type of inventory.
Finished Steel
MS & Galvanised Long products
Angles
Beams (Joist/Girder/RSJ POLES/UB/UC/NPB/WPB)
Channels
Rebars
Rail (Crane Rail/T12/IU/Forged Rail)
Wires (Wire rod in coil/HB Wire/Binding Wire/Barbed Wire/Nails)
Rounds /Rods
Crossing Sleeper Bars for Railways
MS & Galvanized Flat products
Hot Rolled Coils
Cold Rolled Coils
Plates
Flats
Raw material for steel plant
Billet
Blooms
Cast Iron
Coal/Coke
Iron ore
Iron ore pellet
Ingots
Metallics (DRI,HBI,Pig Iron)
Slabs
Scrap
Sponge Iron
Commodity
Rice
Whet/ Flour
Shellac
Chironji(charoli)
Gooseberry(AMLA)
Tamarind
Amchur
Black lentils/gram
Milk Powder
The general procedure...
In India we can buy Ex-works loaded in containers / trucks other countries Fob port of CNF terms only.
If you are a genuine seller you have to:
1. Send photographs of material with specifications of material and closest port name from which you intend to ship.
2. Please also send ocean freight rate of 20' container to the following ports in India: Kandla and Nhava Sheva, as we accept shipments on these two ports only.
3. What kind of payments terms you expect LC, Cash or CAD through bank and what price are you offering per metric ton.
4. Now you will receive a phone call from one of our representative for finalizing the deal.
What you will be expected to do after closing the deal?
1. You do not need to get SGS or any kind of quantity or quality inspection done. We will get it done ourselves from one of the inspection companies approved by Indian customs.
2. You will have to book containers and load them and give them to us FOB basis where we can pay the freight or can give us CNF basis on Indian port i.e. Kandla / Navashiva.
3. Take pictures.
How do you have to take the photographs at the time of loading?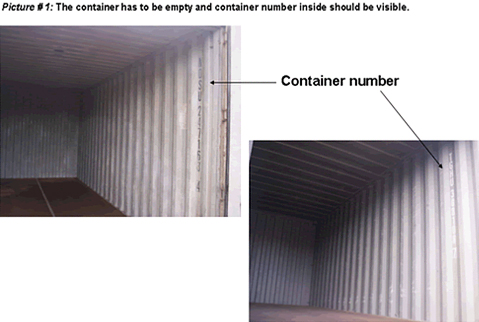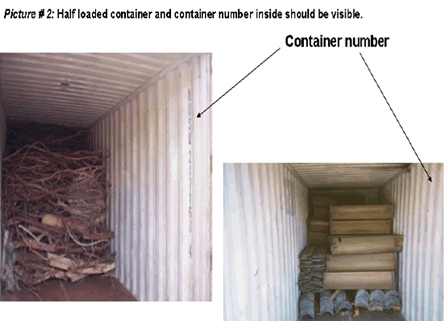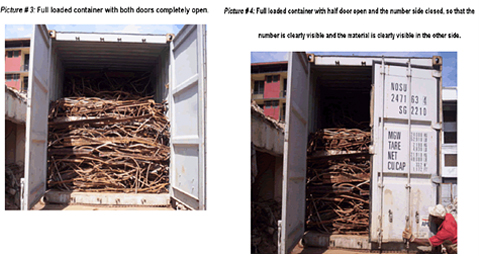 How will you be paid?
Now that you have understood the procedure you might want to know how would you be paid.
1. We can pay you cash after the loading on the receipt of the following documents:
a) Commercial Invoice
b) Origin Certificate
c) Packing List accompanied by the a computerized weight slip showing net, tare and gross weight of each container.
d) Bill of Lading with instructions on it that there is 14 free days at port of discharge. (To be made as per our instructions)
e) Certificate from Sellers on their company's letter head that there is no explosive and war material in the container shipped to buyers.
f) Pictures of each containers as instructed above.
g) Test certificate of manufacturer
2. You can send all these documents to our bank for payment against documents, through our bank or you can send these documents directly to us. If you have account with our company and you have sent the documents directly to us then in this case the payment will be sent by telegraphic transfer within 24Hrs of receipt of documents.
3. You can also choose to work on LC if you wish. We can give you a non transferable LC in your favour on a conditional PB of 1% Percent from your side. The negotiating documents will the same as above in case of LC.
We need one set of pictures for each container loaded.
1. Once you are ready with all documents and photographs and computerized weight slips showing gross, net and tare weight of each container, please also send a copy to Tirupati at the following email address for verification Email address: sales@tirupatisteel.com
Important Note
All Information send by you to us is strictly confidential for Tirupati Group only.
We hope that we will have a long lasting business relationship.
Thanking You
For Tirupati Group
Sd/-
CMD
(Anand Agarwal)